<

Home

>

Auditing Business Application Systems - ITG103
Auditing Business Application Systems - ITG103
Auditing Business Application Systems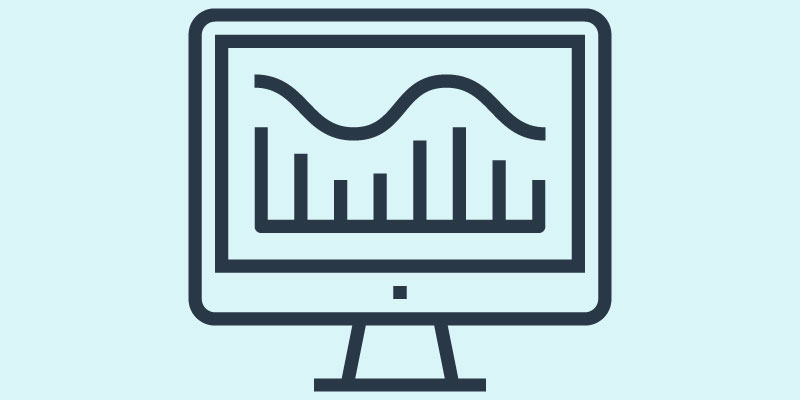 ENROLL IN THIS COURSE
Upcoming Dates & Locations
Auditing Business Application Systems - ITG103
CPE:24
Price: $1833.00
Overview
This course provides a top-down, risk-based approach to assess key risks and controls in each stage of the application processing cycle and ways to prioritize the audit approach to achieve optimal results in an effective and efficient manner. It also covers completeness and accuracy of input, processing and output.
---
Who Should Attend
IT, Financial, Operations and Business Applications Auditors; Audit Managers who require an understanding of application controls and audit approaches for business application systems.
Prerequisites
IT Auditing and Controls - ITG101
Equivalent Experience
What You'll Learn
You will learn techniques for identifying, prioritizing, assessing and evaluating application controls and procedures using real-world examples of application control risks, control objectives, key application control assessments and testing techniques.
Objectives
Learn how to assess key aspects of a business application, including input, output and processing, in a web-based environment

Determine how to perform a top-down risk-based approach to planning application audits

Determine how to identify and test critical high-risk transactions

Discuss Integrated Auditing to determine if this strategy is applicable to your audit department

Identify the primary risks and controls for end user computing

Review audit's role on application development projects

Review the Web-Based OWASP Top 10 Vulnerabilities, and their solutions

Determine how to conduct a Network Audit that covers the protections for your public-facing network from outside and inside intrusion

What you should do about your authorized Wireless Network

Demystify encryption and how to audit this technology

APIs. Something you NEED to care about



Agenda
Introduction to Business Application Systems:
IT Risk Assessment
relationship Between IT general & application controls
IT control categories
objectives of business application audits
types of business application audits
existing application reviews
end user computing
systems development audits
integrated auditing
data vs. information
Business Application Transactions:
what is a transaction?
transaction-based application auditing
transaction life cycle
batch and online models
application risk assessment factors
establishing audit priorities
Top-Down Risk-Based Planning:
planning the application audit
top-down risk-based planning
defining the business environment
determining the application's technical environment
performing a business information risk assessment
identifying key transactions
developing a key transaction process flow
evaluating and testing application controls
Executing Integrated Audits:
control ownership
what is integrated auditing?
integrated it / business controls
enterprise risk coverage
integrated audit scoping
integrated audit staffing
COSO principle 11 –IT control activities
Business Application Controls:
business applications - information objectives
business application auditing
business application transaction life cycle
transaction origination
completeness and accuracy of input
completeness and accuracy of processing
completeness and accuracy of output
completeness and accuracy of master files
completeness and accuracy of interfaces
output retention and disposal
data file controls
user review, balancing, reconciliation
end-user documentation
Testing Business Application Controls:
testing business application controls
testing automated and manual controls
testing alternatives
testing sample size
sampling terminology
negative assurance testing
types of audit evidence
functional/substantive testing
Computer Assisted Audit Techniques (CAATS)
data analysis - planning and data verification
Documenting Business Application Controls:
evaluating and documenting internal controls
internal control questionnaires (ICQ)
narratives
flowcharts / process flows
control matrix
End User Computing:
growth of end user computing
end user computing risks
general IT control risks
change control risks
purchased application risks
spreadsheets - typical errors
spreadsheet risk factors
practical steps for evaluating spreadsheet controls
Auditing Systems Development Projects:
audit objectives
SDLC risks
primary reasons for problems
traditional system development life cycle
rapid application development
internal audit involvement
Auditing Systems Development Projects
audit objectives
SDLC risks
primary reasons for problems
traditional system development life cycle
rapid application development
internal audit involvement
Web Security:
OWASP Top 10
Recent Hack Attacks
The Layers of Network Security
Network Security Policies
Firewalls
Intrusion Prevention System
Anti-Virus Software
Identify Access Management
Wireless
Data Transmission Encryption and Certificate Authorities
Encryption of Data-At-Rest
Networks Physical Security
Conducting Network Penetration Tests
If You Were Successfully Hacked, Would You Even Know It?
Network Security Resources
APIs
Why You Should Attend
Business application systems play a key role supporting operational needs, and issues can be costly in the short and long terms. Auditors should review these systems to verify their appropriate configuration and operation.
ACI Learning is registered with the National Association of State Boards of Accountancy (NASBA) as a sponsor of continuing professional education on the National Registry of CPE Sponsors. State boards of accountancy have final authority on the acceptance of individual courses for CPE credit. Complaints regarding registered sponsors may be submitted to the National Registry of CPE Sponsors through its website: www.nasbaregistry.org.
ENROLL IN THIS COURSE