<

Home

>

COBIT 2019: Integrating COBIT into Your IT Audit Process - ITP241
COBIT 2019: Integrating COBIT into Your IT Audit Process - ITP241
Integrating COBIT into Your IT Audit Process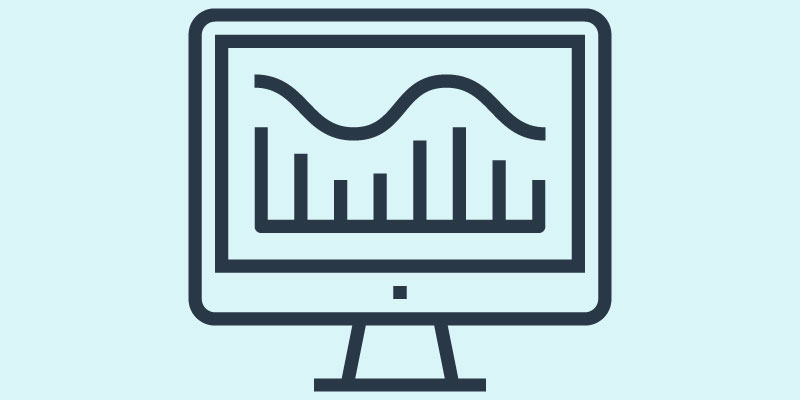 ENROLL IN THIS COURSE
Upcoming Dates & Locations
COBIT 2019: Integrating COBIT into Your IT Audit Process - ITP241
CPE:16
Price: $1527.00
Overview
Organizations are integrating IT with business strategies to achieve their objectives, optimize information value, and capitalize on today's technologies. COBIT® is the internationally recognized set of IT management best practices, provides a framework for IT governance, control, and audit. This course provides a review of the framework's contents, how to use it to evaluate the effectiveness of IT activities, and how it compares to other internationally recognized standards and frameworks.
---
Who Should Attend
IT Auditors, Managers and Directors; QA personnel; Information Security Managers, Auditors, Directors, and Analysts; CIOs
Prerequisites
IT Auditing and Controls - ITG101
IT Audit School - ITG121
Equivalent Experience
What You'll Learn
You will learn how to use COBIT to plan and conduct audits of IT governance, risk, security management, and business continuity. Also, how to use it to perform a process capability assessment and how it integrates into your audit activities.
Objectives
Review the COBIT® 2019 Framework
Focus on how you can use this globally-recognized framework for evaluating the effectiveness of IT activities
Discuss the significant changes incorporated in the new COBIT® 2019 that can be utilized in executing IT audits
Highlight how to use COBIT® 2019 in conjunction with other internationally recognized standards and frameworks, including the ISO-27001, ISO-27002, ISO-27005 Security Standards and NIST 800-53
Examples during this seminar will include: Assessing IT Governance using COBIT® 2019, Risk Management, Information Security Management, Business Continuity Planning
Discuss the COBIT® Foundation, and Design and Implementation Exams
Discuss exam preparation techniques
Review sample COBIT® Foundation exam questions
Agenda
COBIT® Background
COBIT® 2019 and IT Governance
COBIT® history
COBIT® Control Practices and Assurance Guide
Summary of COBIT® 2019
COBIT®2019 Primary Audience
COBIT®2019 Significant Changes
COBIT®2019 Principles
COBIT®2019 Objectives
Enabling Processes vs. Objectives
Goals Cascade
RACI Charts
Inputs and Outputs
International Standards and Frameworks
IIA Global Technology Audit Guides
COSO – Internal Control Framework
ISO-27001 – ISMS – Information Security Management System
ISO-27002 – Security Code of Practice
ISO-27005 – Security Risk Management
ITIL – IT Infrastructure Library
FISMA – FIPS 199, NIST 800-53
Assessing IT Governance Using COBIT® 2019
IIA Governance Definitions
Defining IT Governance
Linking Enterprise and IT Governance
IT Governance Practices
Governance Frameworks, Standards and Guidelines
Using COBIT® 2019 to Assess IT Governance
ISO 38500 – Corporate Governance of IT
COBIT® 5 Evaluate, Direct and Monitor (EDM)
EDM-01 – Ensured Governance Framework Setting and Maintenance
EDM-02 – Ensured Benefits Delivery
EDM-03 – Ensured Risk Optimization
EDM-04 – Ensured Resource Optimization
EDM-05 – Ensured Stakeholder Transparency
Risk Management
Risk Definitions
Risk Analysis
COSO – Risk Assessment
COSO Enterprise Risk Management
COBIT® 2019 - Risk Management
EDM-03 – Ensured Risk Optimization
APO-12 – Managed Risk
IIA GTAG – Developing the IT Audit Plan
ISACA – Risk IT Framework
ISO 27001 – ISMS Risk Assessment / Management
ISO 27002 – Section 4 – Risk Assessment
ISO 27005 – Information Security Risk Management
NIST 800-30 – Risk Management Guide for IT Systems
ISACA Risk Standards / Guidelines
Information Security Management
COBIT® 2019 – Security Management
APO-13 – Managed Security
DSS-05 – Managed Security Services
Information Security Resources
Business Continuity Planning
COBIT® 2019 DSS-04 – Managed Continuity
IIA GTAG – Business Continuity Management
ISO-27002 – Section 14 - Business Continuity Management
NIST 800-53 – Section CP – Contingency Planning
COBIT® 2019 Resources
Risk IT Framework
Val IT Framework
VIT Assurance Framework
Board Briefing on IT Governance
COBIT® 2019 Design and Implementation Guides
Why You Should Attend
COBIT is a widely used information technology management and IT governance framework, and audit and IT professionals with knowledge of its content and uses can better perform their duties and advise their clients.
MIS Training Institute is registered with the National Association of State Boards of Accountancy (NASBA) as a sponsor of continuing professional education on the National Registry of CPE Sponsors. State boards of accountancy have final authority on the acceptance of individual courses for CPE credit. Complaints regarding registered sponsors may be submitted to the National Registry of CPE Sponsors through its website: www.nasbaregistry.org.
ENROLL IN THIS COURSE