<

Home

>

COVID-19 Impacts on Business and IT - COVID05WEB
COVID-19 Impacts on Business and IT - COVID05WEB
COVID-19 Impacts on Business and IT - COVID05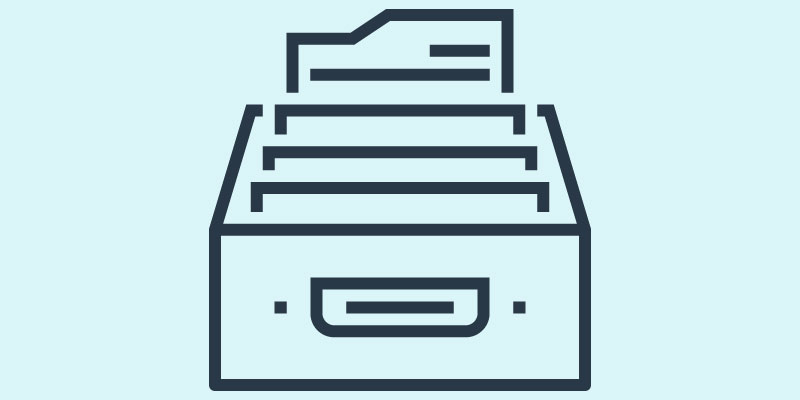 ENROLL IN THIS COURSE
COVID-19 Impacts on Business and IT - COVID05WEB
Overview
COVID-19 has created a "new normal" characterized by remote work, new product creation and delivery models, self-service, and organizational decentralization. This transformation requires adapting our business and IT practices and infrastructure, hardening our business continuity and cybersecurity protocols, and upgrading our risk management procedures to match the new world we are living and working in.
---
Who Should Attend
Executive Leadership, Business Leaders, IT Managers, Auditors, HR, Legal, Business Continuity Planners.
Prerequisites
What You'll Learn
You will learn about the four key pillars of the "new normal", how to help your organization navigate this transformative time effectively, and understand the top 10 things you should be doing right now.
Objectives
COVID-19 – What It Is & a Brief History:
Introduction and Origin
Timeline
Controlling the Spread:
Business Behavioral Changes: Do's and Don'ts
Personal Behavioral Changes: Do's and Don'ts
Essential Operations
High-Risk Positions and Situations
Impact of COVID-19 on Business Operations:
Office Spaces and Social Distancing
Situational Awareness
Communications Planning and Control
Categorizing your Staff by Function and Responsibilities
Can your Teams Work Remotely?
Managing and protecting your Staff: Managing Telework and Teleworkers
Third-Party Management
Supply Chain Management
Business Travel
The "New Normal":
Introduction and Origin
Phase 1: Predicting the New Normal After COVID-19
The "New Normal" after COVID-19 has four key pillars
Changing Paradigms for Remote Work
New Product Creation and Delivery Models
More Self-Service Options for Customers
Greater Organizational Decentralization
Phase 2: Planning Proactively for the New Normal
Summary of Accomplishment
Teleworking & Teleworking Management:
Telework Risks, Challenges and Successes
Security and Teleworking
Increase Device Security specifically for an uncontrolled environment
Effectively operationalize security for remote work
Optimize Remote Device Recovery
Train and Retrain Staff
Better to take an availability hit rather than to be breached
Conclusion
Impacts of COVID-19 on Business Continuity, IT Ops, Cybersecurity, Risk Management, Audit and Fraud:
Business Continuity
Expecting the Unexpected
Modify Disaster Recovery Plans and Business Continuity Plans
Test and Update Disaster Recovery Plans and Business Continuity Plans
IT Operations
Crisis Management, Incident Management and Response
Managing Service Levels in the Organization, the Infrastructure, and the Cloud
Ensuring Uptime and Service Delivery
Ongoing Support: People, Processes, Technology and Governance
Forecasting and Planning: People, Processes, Technology and Governance
Impact of COVID-19 on Cybersecurity
Phishing
Hackers
Malware
Ransomware
Risk Management
Business and IT Threats, Risks and Vulnerabilities
Supply Chain
Third-Party Risks
Worker Safety
Failure to Plan or Adapt
IT Vulnerabilities
Lack of Current Training
Lack of Equipment
Lack of Adequate Cybersecurity: Data and Software and Hardware
Lack of Understanding about Risks of Home Networks and Teleworking
Remediation
Avoidance
Transference (Insurance)
Ignorance
Acceptance
Defining and Documenting Residual Risk
Risk Management Strategies
Audit
Extending your Compliance Framework(s) to include the COVID-19, Teleworking, and the "New Normal"
Reporting Compliance and Non-Conformities
Remediation Planning
Fraud
People
Regulatory Fraud
Developing and Delivering Education & Training to Control and Avoid Fraud
The Top 10 Things You Should Be Doing Right Now:
Obtain and Distribute Situational Awareness
Conduct highly structured briefings based on your Situational Awareness and Incident Action Plans (IAP)
Maintain Productivity while working from home
Protect critical employees on the job
Redeploy workers to those departments that need help
Evaluate your Human Resources decisions
Maintain ongoing communication to all stakeholders
Establish a Plan B Team
Continue deep re-evaluation
Start Writing your After-Action Report Now
Why You Should Attend
You should attend because the pandemic has forced changes to business dynamics and is causing both risks and opportunities for organizations.
MIS Training Institute is registered with the National Association of State Boards of Accountancy (NASBA) as a sponsor of continuing professional education on the National Registry of CPE Sponsors. State boards of accountancy have final authority on the acceptance of individual courses for CPE credit. Complaints regarding registered sponsors may be submitted to the National Registry of CPE Sponsors through its website: www.nasbaregistry.org.
ENROLL IN THIS COURSE