<

Home

>

Fundamentals of Internal Auditing - OAG101
Fundamentals of Internal Auditing - OAG101
Fundamentals of Internal Auditing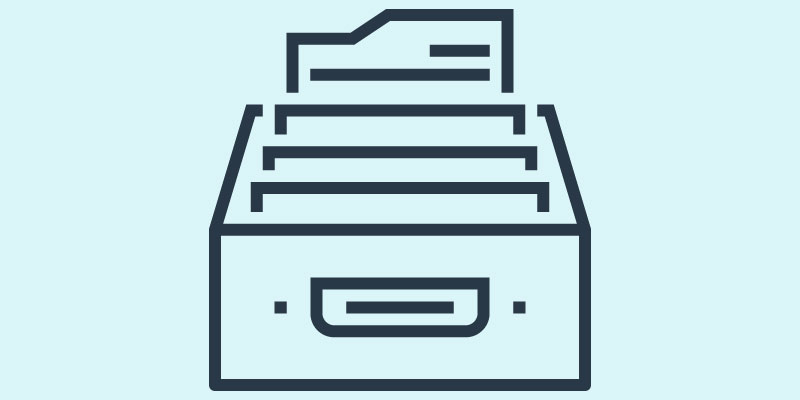 ENROLL IN THIS COURSE
Upcoming Dates & Locations
Fundamentals of Internal Auditing - OAG101
CPE:24
Price: $1833.00
Overview
In this course you will learn traditional and operational auditing concepts, gaining proven tools and techniques for performing effective audits. This course provides insights for conducting internal audits effectively from the initial risk assessment, through planning, fieldwork, and reporting. Learn key techniques like flowcharting, preparing risk-control matrices and writing narratives.
---
Who Should Attend
Internal and IT auditors with 0-3 years of experience looking for a comprehensive understanding of the process of internal audit. This foundational course can be used to onboard rotational internal auditors, and other experienced professionals starting their career in internal audit. This course will provide the information needed for those tasked with starting an internal audit department.
Prerequisites
What You'll Learn
You will learn how to perform internal auditing from risk assessment, through planning, fieldwork, and reporting. Also, how to conduct interviews and key techniques like flowcharting, preparing risk-control matrices, and writing narratives.
Objectives
Internal Audit Life Cycle and Key Concepts:
definition of internal audit
fundamental questions of internal audit
three lines of defense
lifecycle/steps in the internal audit process
identifying areas to be audited
types of internal audits
internal control frameworks
sample job description: role/level expectations
Risk Assessment Strategies:
performance standards for risk assessment
what is risk anyway?
effects of risk
different levels of risk assessment
key questions in risk assessment
balance between risk and control
examples of risks and risk assessment approaches
Audit Project Planning:
performance standards on planning
audit equals project
planning risks, stages, strategies
planning resources and key questions
stakeholder awareness
preliminary meetings
early deliverables
performance standard on governance
Documenting Internal Controls:
performance standards for documenting controls
evaluating and documenting internal controls
cost/benefit considerations
types of controls
the control environment
other barriers/blocks to good control
methods of documenting control
group exercises
Audit Programs:
performance standards for audit programs
audit program as guide and fence evaluating and documenting internal controls
audit program examples
criteria for audit programs
audit objective
audit scope
audit test steps
sample audit program
Fieldwork Techniques:
performance standards for fieldwork
definitions related to evidence
nine fieldwork techniques
reliability of audit evidence
types of audit evidence
handling sensitive evidence
Audit Interviews, Walkthroughs, Meetings:
communication overview
active listening
audit interviews and walkthroughs
purpose, preparation and planning
interview structure: five phases
face-to-face meetings: five reasons
question types
probing skills and questions
creating a work product from notes
Workpapers:
performance standards for recording information
performance standards for engagement supervision
purposes of audit workpapers
workpapers should stand alone
workpapers' completeness and accuracy
workpaper techniques/templates
electronic workpapers
tick marks
sample workpaper
quality assurance and improvement programs
Audit Findings:
performance standards on evidence
attributes of audit findings
selling audit findings
template for audit findings
Audit Reports and Written Communication:
why do auditors write reports?
performance standards on communication
report trends, contents, timeliness, persuasiveness
who is/are your reader(s)?
in writing, words are all
overview of the writing process
increase readability and logical flow, reduce wordiness
editing yourself and others
Sampling and Data Analysis:
audit testing
sampling terminology
sampling methodologies
sampling for sox compliance
data analysis definition, impact
a simple data analysis model
kdd process model
challenges in implementing data analysis
Events Which Have Helped to Create Growth in Internal Audit
Foreign Corrupt Practices Act
COSO
COSO Enterprise Risk Management
CoCo
federal sentencing guidelines
fraudulent financial reporting
blue ribbon panel
Sarbanes-Oxley Act
more recent regulatory matters
Why You Should Attend
You should attend to acquire the essential skills to conduct audits effectively, work effectively with colleagues, and add value immediately in your interactions with audit clients.
ACI Learning is registered with the National Association of State Boards of Accountancy (NASBA) as a sponsor of continuing professional education on the National Registry of CPE Sponsors. State boards of accountancy have final authority on the acceptance of individual courses for CPE credit. Complaints regarding registered sponsors may be submitted to the National Registry of CPE Sponsors through its website: www.nasbaregistry.org.
ENROLL IN THIS COURSE