<

Home

>

IT Audit School - ITG121
IT Audit School - ITG121
IT Audit School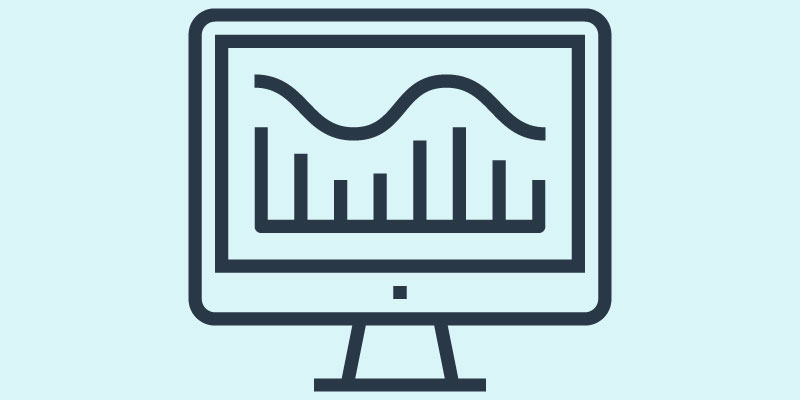 ENROLL IN THIS COURSE
Upcoming Dates & Locations
IT Audit School - ITG121
CPE:32
Price: $2063.00
Overview
This course is for financial, operational, business, and new IT auditors, and provides an in-depth review of the risks and controls to audit IT and business application systems.
Who Should Attend
For entry level IT Auditors and technologists looking for a foundational understanding of IT auditing.
Prerequisites
What You'll Learn
You will learn about database, network, business application and transaction risks and controls. Also, end user computing, assessing control ownership, how to document and test inputs, processes, outputs, master files and interfaces.
Objectives
Introduction to IT Risks & Controls:
role of IT
risk definitions
risk assessment
information security objectives
IT controls cost / risk balance
internal control overview
accountability & auditability
Planning IT Audits:
definition of internal audit
IT audit planning
audit universe/IT audit universe
risk criteria
audit engagement planning
IT control categories
mapping risk and control categories
Audit & Control Frameworks and Standards:
maintaining objectivity
what is a Standard?
overview of common frameworks
overview of common guidelines
Basics of Information Technology:
computer hardware
central processing unit / memory
Operating Systems (OS)
Mainframe
client/server technology
virtualization/virtual servers
binary numbering
compilers and interpreters
Database Technology and Controls:
managing information
database terminology
Database Management Systems (DBMS)
hierarchical databases
relational databases
database risks
database audits
Network Technology and Controls:
networking risks
what is a "network"?
OSI Model
Local Area Networks (LANs)
Wide Area Networks (WANs)
network devices
firewalls
Intrusion Detection Systems (IDS / IPS)
Virtual Private Networks (VPNs)
wireless
internet
cloud computing
IT Governance:
audit's role in IT governance
IIA Professional Practices framework-governance
linking business and IT strategies
IT governance objectives
ISACA - IT governance/management
IIA GTAG - auditing it governance
separation of duties
assessing outsourced IT functions
IT General Controls:
logical security
change management
business continuity / disaster recovery
operation controls
physical security
environmental exposures
system development
Business Application Controls:
what is a transaction?
transaction-based application auditing
transaction life cycle
batch and online models
application risk assessment factors
establishing audit priorities
Top-Down Risk-Based Planning:
planning the application audit
top-down risk based planning
defining the business environment
determining the application's technical environment
performing a business information risk assessment
identifying key transactions
developing a key transaction process flow
evaluating and testing application controls
Executing Integrated Audits:
control ownership
what is integrated auditing?
integrated IT/business controls
enterprise risk coverage
integrated audit scoping
integrated audit staffing
IT control activities
Business Application Controls:
business applications - information objectives
business application auditing
business application transaction life cycle
transaction origination
completeness and accuracy of input
completeness and accuracy of processing
completeness and accuracy of output
completeness and accuracy of master files
completeness and accuracy of interfaces
output retention and disposal
data file controls
user review, balancing, reconciliation
end-user documentation
Testing Business Application Controls:
testing business application controls
testing automated and manual controls
testing alternatives
testing sample size
sampling terminology
negative assurance testing
types of audit evidence
functional/substantive testing
computer assisted audit techniques (CAATs)
data analysis—planning and data verification
Documenting Business Application Controls:
evaluating and documenting internal controls
internal control questionnaires (ICQ)
narratives
flowcharts/process flows
control matrix
End User Computing:
growth of end user computing
end user computing risks
general IT control risks
change control risks
purchased application risks
spreadsheets—typical errors
spreadsheet risk factors
practical steps for evaluating spreadsheet controls
Why You Should Attend
You should attend because this course provides a comprehensive overview of IT audit and provides information from auditing standards, IT information and many other essential topics all auditors should be familiar with.
ACI Learning is registered with the National Association of State Boards of Accountancy (NASBA) as a sponsor of continuing professional education on the National Registry of CPE Sponsors. State boards of accountancy have final authority on the acceptance of individual courses for CPE credit. Complaints regarding registered sponsors may be submitted to the National Registry of CPE Sponsors through its website: www.nasbaregistry.org.
ENROLL IN THIS COURSE