<

Home

>

Managing Strategic and Reputational Risk - UK-OAR335
Managing Strategic and Reputational Risk - UK-OAR335
Managing Strategic and Reputational Risk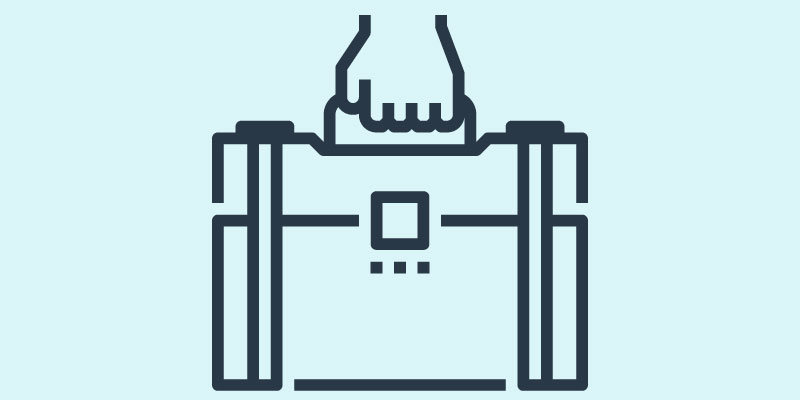 ENROLL IN THIS COURSE
Upcoming Dates & Locations
Managing Strategic and Reputational Risk - UK-OAR335
CPE:16
Price: $1527.00
Overview
This course provides insights, tips, tools, techniques, and best practices to identify, assess, examine and report on the organization's strategic and reputational risks. It provides a broad perspective on immediate and future risks affecting organizations of different sizes, in different industries, and across geographies.
---
Who Should Attend
Financial, operational, IT and regulatory auditors, public accountants, auditors in the public sector, audit managers and executives.
Prerequisites
Fundamentals of Internal Auditing
What You'll Learn
You will learn how management is expected to manage the strategic and reputational risks facing their organizations, and how to make effective recommendations for improvement.
Objectives
Managing Strategic Risk Introduction and course objectives
Demystifying strategic risk:
What is strategic risk?
Learning from business failures
Case study
Strategy in context: the corporate governance perspective
Satisfying investors, regulators and other stakeholders
Roles and responsibilities
Strategy development and execution:
Vision, mission, values and strategy
Examples
Key stages in the strategic planning and implementation process
Who does what? Focus on process or content
Environmental scanning and development of strategic options:
Understanding the principles
Tools and techniques (PESTLE, SWOT, stakeholder engagement; scenario planning and reverse stress testing)
Typical weaknesses of this stage
Evaluation of options and selection of strategic Direction:
Strategy 'due diligence': upside and downside analysis
Guarding against 'group think': promoting challenge
Internal and external risk drivers
Case study
Organizational capability and resource adequacy
Formal approval – or 'rubber stamping?'
Communication of strategy:
Obtaining 'buy in' internally
'Top down' and 'bottom up' calibration
Stakeholder communication: who counts?
Exercise
Implementation of strategy:
SMART target setting
The impact of remuneration and incentives
Operational alignment with strategic goals
Monitoring strategy execution:
Board and management information: how much is enough?
Selecting the right KPIs
Developing Key Risk Indicators (KRIs) to track progress
Exercise
Avoiding 'tunnel vision': hints and hazards
The importance of leadership style and organizational culture
Challenging strategic direction: do we need to change course?
Assessing, responding to and providing assurance on strategic risks:
Assessing and prioritizing risks
Deciding on risk responses
Resilience through contingency planning: anticipating unmanageable risks
Monitoring and assurance: The Three Lines Model
Reporting of strategic risks:
Internal reporting
External disclosure requirements and emerging best practice
Sample disclosure statements
Managing Reputational Risk
Reputation risk unravelled:
What is reputation?
Why is it such a valuable asset?
What makes a good reputation?
Reputational risk: risk or impact?
A public relations or risk management exercise? Why clarity matters
Why manage risks to reputation?
Identifying risks to reputation:
Learning from reputational disasters
Case studies
Key drivers of reputation and sources of reputational risk
Stakeholder mapping
Exercise
Some considerations (including pillars of legitimacy, sectoral collateral damage, portfolio change risks, brand versus reputation)
Exercise
The CEO's pivotal role
Case study
Mind the gap': Identifying your reputational hotspots
Assessing reputational risk:
A qualitative or quantitative approach?
Assessment challenges
Handling threats and opportunities
Case study
Strategies for managing risks to reputation:
The key goals of reputation risk management
Risk response options
Exercise
Making reputation risk everyone's business
The impact of social media: exploiting it to your advantage
Case study
Crisis management: the essentials
Reputation risk monitoring and assurance:
Spotting the early warning signs: the reputation risk barometer
Developing KRIs
Exercise
Building confidence: how do you know it's working?
The assurance options: self-assessment, audit and external verification
Spreading the news:
Internal risk reporting
Communicating to stakeholders
Sample disclosure statements
The power of transparent disclosure
Towards a sustainable reputation:
Hallmarks of a good reputation
Overcoming barriers to effective reputation risk management
An 'inside-out' and 'outside in' approach
Case study
Eight steps toward a sustainable reputation
Putting it all together:
Dos and don'ts for managing strategic and reputational risk
Getting started: top tips and quick wins
Conclusions and next steps
Why You Should Attend
You should attend because many crises are due to poorly managed strategic and reputational risks. It is essential to know how to identify and mitigate risks in the development, communication, implementation, and reporting of strategy.
ACI Learning is registered with the National Association of State Boards of Accountancy (NASBA) as a sponsor of continuing professional education on the National Registry of CPE Sponsors. State boards of accountancy have final authority on the acceptance of individual courses for CPE credit. Complaints regarding registered sponsors may be submitted to the National Registry of CPE Sponsors through its website: www.nasbaregistry.org.
ENROLL IN THIS COURSE