<

Home

>

Network Security Essentials - ASG203
Network Security Essentials - ASG203
Network Security Essentials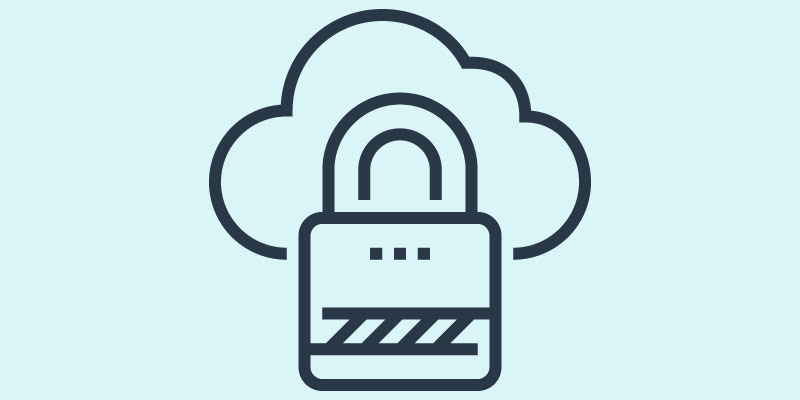 ENROLL IN THIS COURSE
Upcoming Dates & Locations
Network Security Essentials - ASG203
CPE:24
Price: $1833.00
Overview
In this course students learn the basic operating characteristics, threats, vulnerabilities, and risks associated with modern LANs, WANs, client/server, peer-to-peer networks, and other forms of networking including cloud-technologies. It includes identification of network assets and control points, categorizing risks and associated risks, vulnerability management, tracking the growing scope of threats, and a plan for success.
---
Who Should Attend
Information security professionals or IT auditors working with networks.
Prerequisites
IT Auditing and Controls (ITG101)
IT Audit School (ITG121), or equivalent experience
What You'll Learn
You will learn the fundamentals of network security including key reference models and protocols, network risks and safeguards, security strategies, and risk analysis.
Objectives
Defining the Distributed Information Technology Environment:
defining a network
network terminology
computing models: centralized and distributed
shared data networks
distributed computing: client/server; peer-to-peer, middleware
defining the scope of network security and audit programs
locating network security control points
Developing a Reference Framework for Network Security and Audit: Network Standards and Protocols:
protocol defined
network and computing standards and rules for communications
understanding internet technical documents
network protocol rule; protocol stacks: frameworks for networking
open systems interconnection (OSI) reference model
transmission control protocol/internet protocol (TCP/IP)
encapsulation, information formats, addressing layers
OSI layer risk analysis
IEEE 802.x wired and wireless standards and technology
wireless/mobile network security risks and safeguards
network addresses: physical/media access, reserved addresses; use of whois tools
domain naming and DNS
TCP/IP application ports: foundation for all network security and audit risk analysis
TCP/IP security risks and safeguards
security services: access control and encryption
Demystifying Network Media Access Technologies:
network transmission media—twisted pair copper wire, fiber optics, wireless
network physical and logical topologies: bus, ring, star, tree
lan protocols ethernet, token ring, wireless LANS
geographical network delineation: PAN, LAN, CAN, MAN, WAN
physical WAN and internet connections: analog dial-up, leased lines, residential broadband
switched WAN network services: frame relay, ATM, MPLS
surveying wireless technologies, risks, and safeguards: personal area, local area, wide area
security and audit considerations for wired and wireless media access connections
Network Interconnection Devices: Functionality, Management, and Security:
positioning network devices in the OSI Reference Model
interconnection devices: hubs, bridges, switches, routers, wireless access points—risks and safeguards
WiFi, bluetooth and WLAN security; risks and safeguards
network domains and segmentation
routers: border vs. interior routing protocols
network domains, virtual lans (VLANs) and segmentation
hierarchical network design implementation
network device maintenance/management port access security
simple network management protocol (SNMP)
enterprise authentication systems: TACACS+, RADIUS, diameter
network device security best practices for network interconnection device security and audit
network device audit procedures
Identifying and Managing Network Host Services Security:
common server and workstation vulnerabilities and risks
security control zones—developing a layered software risk analysis and management methodology
establishing your server security baseline
use of health check software tools and other analytical tools
port scanning—techniques and importance
server message block—risks and safeguards
managing and securing network file shares
managing and controlling remote control software—do's and don'ts
network print and multi-function office devices—threats and vulnerabilities—risks and safeguards
Address Management and Directory Services Security:
overview of critical network address management and directory services
manual and automated address management: hosts, DHCP, DNS, LDAP
domain name system (DNS)
lightweight directory access protocol (LDAP) directories
how to audit DHCP, DNS, LDAP and directory services
Effective Network Perimeter Security Strategies:
perimeter security (hacker intrusion) objectives
network security strategies
network demilitarized zone (DMZ) architectures and key control points
warning banners
network firewalls and proxy servers: policies, architectures
intrusion detection/prevention systems (IDS/IPS)
remote access / virtual private network technologies
how to secure VPN and remote access to your network
the risks of split tunneling
user authentication credentials
evolving nature of perimeter security threats
how to protect against phishing, spearphishing, credential theft, ransomware, malicious attachments, exploit kits and other techniques
analysis of landmark data breaches and strategies which would have prevented them
Wrap-up: Performing a Network Security Risk Analysis:
identifying the network assets and control points
categorizing the threats and associated risks
vulnerability management: identifying, tracking, and closing serious network exposures
review of the growing scope of threats
analysis of the first "cyberweapon"
course wrap-up; a practical strategy for information security—12-point plan for success
how to achieve perfect network security
Why You Should Attend
You should attend because organizations depend on network technologies, yet these are subject to many risks that if not mitigated appropriately can result in substantial operational, financial, reputation and strategic damages.
ACI Learning is registered with the National Association of State Boards of Accountancy (NASBA) as a sponsor of continuing professional education on the National Registry of CPE Sponsors. State boards of accountancy have final authority on the acceptance of individual courses for CPE credit. Complaints regarding registered sponsors may be submitted to the National Registry of CPE Sponsors through its website: www.nasbaregistry.org.
ENROLL IN THIS COURSE