<

Home

>

The Audit Leadership School - UK-OAM511
The Audit Leadership School - UK-OAM511
The Audit Leadership School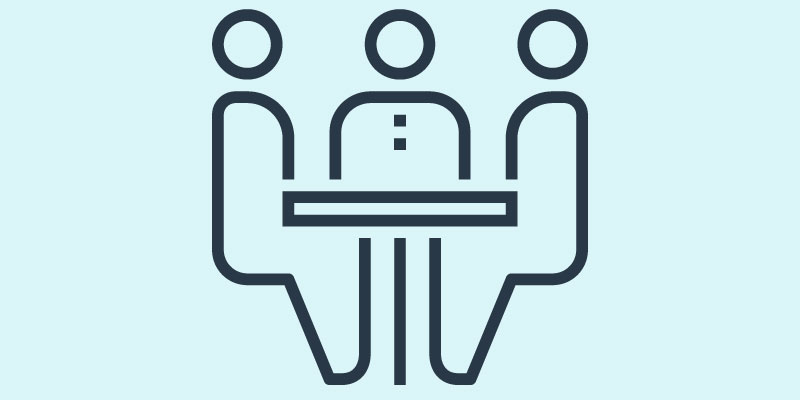 ENROLL IN THIS COURSE
Upcoming Dates & Locations
The Audit Leadership School - UK-OAM511
CPE:32
Price: $2063.00
Overview
This course focuses on the strategic concerns, technical trends, and other issues important to audit leaders. It covers leadership skills, developing your team, addressing changes in legislation, emerging technologies, and organizational change. Also, ways of adding value, assessing your leadership style, using proven conflict resolution and negotiation techniques, communicating influentially with stakeholders, innovative recruiting practices and understanding lean and agile audit techniques.
---
Who Should Attend
Managers, Directors, Supervisors, Chief Audit Executives, Heads of Internal Audit and other audit executives who want to learn new approaches to lead an internal audit department and drive positive change within their organizations.
Prerequisites
Fundamentals of Internal Auditing
What You'll Learn
You will learn key techniques to better lead and manage the internal audit function, address current challenges effectively and network with peers from other organizations.
Objectives
The world-class audit function:
The evolving role and status of internal audit
Keeping pace with emerging requirements and best practice
Characteristics of 'best in class' audit departments
Thinking about Adding Value (part 1
The importance of influencing the wider organization
Best practice GRC - Beyond the myths:
The theory of effective GRC, ERM etc. - but is it realistic?
What are the best organizations actually doing to manage risks and ensure compliance
Thinking about an effective risk management culture
The role of Internal audit beyond audits in order to improve organizational performance
Leadership in audit:
The Chief Audit Executives role and position
Prioritizing stakeholders: who counts?
Managing stakeholder relationships
The effective head of internal audit. How do you match up?
Looking at the different roles of audit leaders:
Trusted advisor to senior leadership
Advocate for governance and risk
Source of assurance to the Audit Committee
Leader of the IA function
Some of the psychology risk management, audit and decision making
Recognizing how different perspectives affect views of audit and vice versa
Recognizing some of the dynamics within an audit committee and senior executive team
Considering your leadership style is your style helping or hurting?
Models of effective leaders and how you measure up
Assessing your preferred leadership style: its benefits and liabilities
Strategies for adjusting your leadership style when dealing with the audit committee, executive management, other peers and your audit team members
Recognizing the critical conversations and circumstances that lead to conflict by handling crucial conversations effectively
Preventing conflicts from occurring
The importance of clarity of role in creating a credible and impactful IA function
Communication - benchmarking where you are now and considering good practices:
Looking at outputs from the audit function ~ How to improve these to enhance IA credibility and impact
Using an attention-getting, reader-friendly layout
Techniques such as MECE that help organize and consolidate issues
Key performance indicators that really work:
A framework - foundations, coverage, delivery, impact key pitfalls in IA KPIs
Emerging best practices
Looking enhancing IAs bench strength and building the right team:
Identifying the competencies needed for a risk-based department
How to attract and retain change agent-oriented auditors
Harnessing the generational differences in the workplace to create high performance audit teams that can handle all types of audits
Using "the nine boxes" to develop succession plans and evaluate performance
Action learning techniques and their use in Internal audit
How lean techniques worked in the Japanese motor industry can help maximize the value add and effectiveness of IA:
Looking at the IA planning process - maximizing stakeholder engagement and the added value in the plan
Reviewing audits and identifying blockers to an effective and efficient assignment
Scoping / Data and documents / Meetings
QA / Reporting / Follow-ups
A brief word about the wider assurance position
Key pitfalls and tips concerning assurance maps and assurance frameworks
Key benefits that can be delivered.
Final action planning
Understanding lean audit techniques to supplement your learning to date:
Utilize the 'Lean Kano' technique in relation to understanding value add from your stakeholder's perspective
Other lean techniques to consider when planning and executing audit work
Having a customer value orientation
Focusing on key customers and their different nee
Leveraging the work of other assurance providers:
The importance of clarity around benefits focus and scope
Major pitfalls and quick win strategies
Thinking about your IA metrics and milestones to ensure they support you in future:
Conventional metrics and their pitfalls
Emerging best practices
Creating a practical and realistic final action plan:
Who will benefit?
Assessing the scale of the tasks
Allocating tasks to different roles in your team:
Recognizing the multiple roles of the Head of Internal Audit
Ensuring delegation is effective
Why You Should Attend
You should attend because this course covers strategies, tools, and techniques you need to become a truly effective audit leader.
MIS Training Institute is registered with the National Association of State Boards of Accountancy (NASBA) as a sponsor of continuing professional education on the National Registry of CPE Sponsors. State boards of accountancy have final authority on the acceptance of individual courses for CPE credit. Complaints regarding registered sponsors may be submitted to the National Registry of CPE Sponsors through its website: www.nasbaregistry.org.
ENROLL IN THIS COURSE